We'd love to work with you and your pet! Please contact us today.
Contact Form
WHERE WE ARE
If you would like to just drop by and visit our dog day spa, you can find us across the street from RK Chevrolet and Beach Ford very close to the intersection of Virginia Beach Boulevard and Lynnhaven Parkway.
Click the map below. This will open a new window and allow you to type in your address to get directions from your location to Preppie Pooch.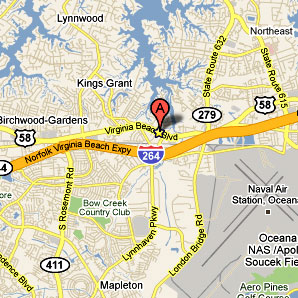 HOURS

View Preppie Pooch in:
Standard -
Mobile